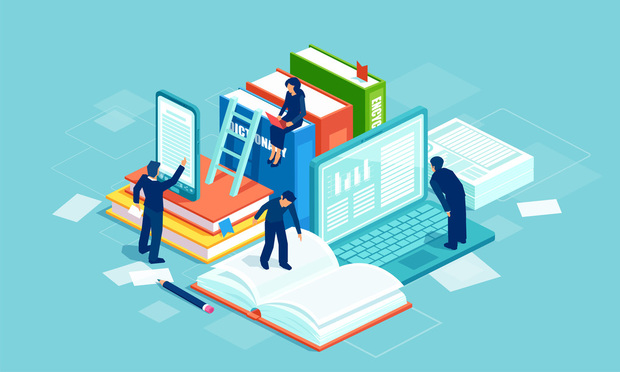 Is it time to enter the world of specialty markets? It's a question most agents and brokers will ask themselves during their career, especially as they look to expand their books of business and grow their revenues.
Developing your own unique niche in a specialty area such as marine, entertainment, art, livestock or aviation brings plenty of potential rewards. But it can also bring serious pitfalls. When agents and brokers go all-in without fully understanding the frequency, severity, and types of losses their insureds may face, their hopes for a lengthy career in a specialty market get hit with the unfortunate – and sometimes shocking – financial reality of a severe loss.
So, before you enter a specialty market, know that it's not a situation where you can "fake it until you make it." You must be an expert in that market from the beginning. Any producer looking to expand into specialty markets will need to consider these four basic and important steps.
1. Know the risks
Each specialty market brings its own unique complexities. When you don't understand the nuances of those complexities, you run the risk of unknowingly creating coverage gaps for your clients. You could also expose yourself to potential errors & omissions (E&O) exposures.
To avoid these preventable problems, agents and brokers must know the types of endorsements available in their chosen specialty market and understand how they apply to their client's business. For example, in the lumber and building materials segment, contractor equipment endorsements help ensure that any equipment housed off-site is protected at the same high level as equipment housed on-site. Other specialty segments like aviation have uniquely constructed endorsements, the details of which agents and brokers must know to keep their clients protected.
It's equally important to understand the frequency and severity of potential claims in your chosen specialty market. In the lumber industry, thankfully, sawmills don't burn down every day. However, when a fire does happen at a sawmill, it creates a severe loss, potentially in excess of 10 million.
2. Do the research
You can't meet the needs of current and prospective specialty insurance policyholders without fully understanding the risks and challenges they face in growing their business. That's why I recommend agents and brokers make themselves experts in whatever niche they choose to pursue. Two smart ways to accomplish this:
Attend trade shows. Both in-person and online shows offer agents and brokers the opportunity to learn what's happening inside a niche market from the specialty insurers, marketers and insureds who live in that space every day. I recommend taking meetings with business development representatives and asking them questions about the nature of unique risks that exist within each portion of their specialty.
For example, in our area of ​​focus at Pennsylvania Lumbermens Mutual Insurance Company (PLM), we know that the exposures sawmills face are different than those faced by building materials dealers. Attending trade shows allows you to ask experts questions about these risks and understand these details so you can help deliver a higher level of service and protection to your insureds.
Read up on industry publications and trade journals. Let's say you want to break into aviation insurance. A good first step is to review ratings information for insurers who write aviation risks. It's AM Best's responsibility to get educated on those companies before they rate them, so their analysis will give you a solid understanding of what the frequency and severity of risks looks like in a particular specialty market.
3. Rely on specialty insurers within your niche
By working with specialty insurers who know a particular market segment intimately, agents and brokers will tap into a level of expertise on which they can rely. One of the most important aspects agents and brokers should discuss with specialty insurers is loss control.
Good specialty insurance companies have robust loss control programs that have seen a wide variety of exposures. Agents and brokers would be wise to listen to their specific recommendations and then make sure their clients follow their best loss control practices.
For example, at PLM, loss control is a critical function that helps our insureds and prospective insureds identify exposures they may never have found on their own. That's why we partner with a third-party, Hartford Steam Boiler, on loss control. Together, we work with wood-based products businesses and help them understand how to reduce the risks of things like airborne fugitive metals, which can sometimes enter a pile of wood dust, smolder, ignite and cause a fire.
4. Know what to do if you incur a severe loss
No matter which specialty segment you choose, you're likely to experience a severe loss at some point. Agents and brokers should know where they're most susceptible to severe loss. They also must make sure they're insured to value.
In addition, agents and brokers need to understand the litigation climate in their particular geographic location. This will affect the values ​​of your claims and the premium you pay. Depending on the jurisdiction in which you do business, you may need to refine your safety policies or better adhere to those policies to protect yourself before a severe loss occurs.
When it comes to entering a specialty insurance market, there's no testing the waters. You must be ready to swim right away. When you do the research, you'll become an expert who will trust your clients, and that will position you well for a rewarding experience in the years to come.
John Kennealy is the Vice President of Claims for Pennsylvania Lumbermens Mutual Insurance Company. He has 30 years of experience in insurance claims and risk management.
Opinions expressed here are the author's own.
Related: