This edition of International People Moves details appointments at Aon and Pool Re.
A summary of these new hires follows here.
Aon Names WTW's Forrest as Global CEO of Insurance Consulting Team, Reinsurance Solutions
Aon plcthe global professional services firm, named Colin Forrest as its insurance consulting team's global chief executive officer in the firm's Reinsurance Solutions division.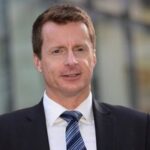 Based in London, Forrest will join from WTW, where he was EMEA regional leader of WTW's Insurance Consulting & Technology practice after holding senior roles at professional services firms, including equity partner in Deloitte's Insurance Actuarial Practice and director of PwC's Insurance Actuarial Practice (Life). .
In his new role, Forrest will lead the strategy and development of the insurance consulting team, delivering software and consulting services that enable better business decisions by helping clients improve their efficiency and profitability through proactive capital and portfolio management capabilities. He will report to Nick Franklandchairman of the insurance consulting team.
"Colin brings a strong track record in the insurance consulting sector, and we are excited to have him lead Aon's growing capabilities in this space. With his strategic insight and in-depth knowledge of client needs, he will be instrumental in evolving Aon's solutions to help clients build greater business resilience, "commented Frankland.
The addition of Forrest follows the firm's recent acquisition of actuarial software technology provider Tyche from RPC Tyche. The acquisition of Tyche will enable Aon to offer re / insurers a single technology platform with the ability to seamlessly integrate capital modeling, pricing and reserving to drive better decision-making across both life and non-life business.
"Building out Aon's insurance consulting capabilities aligns to the firm's overall growth objectives, and we are pleased with the progress to date," said Andy Marcell, global CEO of Reinsurance Solutions. "The acquisition of Tyche and the naming of Colin as CEO of the insurance consulting team are two important steps in augmenting our best-in-class operations in this growing sector."
***
Pool Re Appoints Former MS Amlin Executive Clementi as CEO, Succeeding Enoizi
Pool ReBritain's leading terrorism reinsurer, announced the appointment of Tom Clementi as chief executive officer, subject to regulatory approval.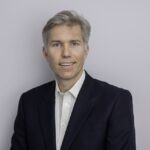 Clementi, who will join the mutual on April 4, is currently a strategic adviser at Lane Clark & ​​Peacock. He has many years of insurance industry experience, specifically with MS Amlin where he was most recently CEO of MS Amlin Underwriting Ltd.
He is a qualified solicitor who began his career with Linklaters before joining MS Amlin in a strategy role in 2007. He remained with the company for 13 years during which time he served as underwriting manager for the marine division, head of operations for Latin America, head of business development and chief risk officer, before becoming CEO of MS Amlin's Lloyd's managing agency, a role he held until November 2020. Clementi was a director of the Lloyd's Market Association between 2017 and 2020, is a common councilor in the City of London and a governor of the Royal Ballet School.
"We are delighted that Tom will be joining us to lead Pool Re. His insurance and legal experience, particularly across strategic operations and various geographical areas and underwriting lines at MS Amlin, will be immensely valuable. He is a strong leader and communicator who will further deepen our relationships with the market and key stakeholders, including vital engagement with government and regulators, "commented Angela Knightchair of the Pool Re board.
"We would like to reiterate our thanks to Julian Enoizi who, after eight years at the helm, leaves the organization in excellent shape to meet the challenges of the evolving terrorism threat and we now look forward to the new chapter for Pool Re, headed by Tom. "
It is an honor to be appointed CEO of Pool Re, the world's leading national resilience entity. Pool Re has an extremely talented team and plays a vital and dynamic role in supporting the commercial insurance market in pursuit of greater national resilience to terrorism, "said Clementi. "I look forward to working with all our stakeholders to continue offering services that respond to the needs of UK business and to build ever stronger relationships with government as we move forward as an arm's length government body."
Pool Re is the insurance industry's mutual for insuring terrorism risk in Great Britain, established in 1993 by the UK government in response to the losses and uncertainty caused by the Provisional IRA's bombings in financial centers in London and Manchester during "The Troubles." As a result of their attacks, insurance cover was withdrawn for commercial property, meaning that the economy, industry, and the taxpayer were highly vulnerable to the effects of future attacks.
Topics
Reinsurance Aon Willis Towers Watson Mississippi
Interested in Reinsurance?
Get automatic alerts for this topic.